Ladies, ZENITH has you covered this Summer
15/07/2019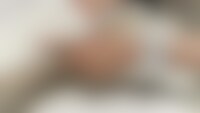 Sporty in White
White is usually synonymous with delicate, but that's not the case with the DEFY Classic. Its bright white ceramic case is incredibly durable, and its intense white tone is embedded in the material and will never fade or tarnish with time and wear. With bold geometric lines and a futuristic overtone with its open, layered display, the DEFY Classic White Ceramic goes from sporty to chic without a flinch. Whether soaking up some sun on a coastal summer getaway or roaming a modern metropolis, the DEFY Classic White Ceramic is a show-stopping piece for all seasons.
The Urban Dweller
For the free-spirited woman with a keen sense of bold, adventurous style, the Type 20 PILOT is the perfect companion. Something of a watchmaking icon, ZENITH'S emblematic aviation-themed watch looks as striking today as the watch that inspired it a century ago did. Reimagined in an easily wearable 40mm bronze case paired with a satin-brushed black dial, its oversized numerals provide a racy accent with a touch of old-world charm, true to ZENITH'S pioneering spirit. The timeless appeal and rugged yet elegant silhouette of the PILOT makes it an incredibly versatile timepiece, perfectly suited for whatever adventure you throw its way - from the workplace to a workout and everything in between.
Elegantly Retro
Some ICONS are truly forever. Groundbreaking at its introduction and still outstanding today, the A386 El Primero Revival pays tribute to a ZENITH chronograph icon by reproducing the 60s classic faithfully, right down to the smallest detail. From a night out in a cocktail dress to just keeping it cozy and casual, the El Primero A386 Revival's enduring combination of a precious rose gold case in timelessly elegant proportions and distinctly retro multicolored counters on the dial make it a staple go-to piece.
ZENITH: the future of Swiss watchmaking
With innovation as its guiding star, ZENITH features exceptional in-house developed and manufactured movements in all its watches, such as the DEFY Inventor with its monolithic oscillator of exceptional precision, and the DEFY El Primero 21 with its high-frequency 1/100th of a second chronograph. Since its establishment in 1865, ZENITH has consistently redefined the notions of precision and innovation, including the first "PILOT Watch" at the dawn of aviation and the first serially produced "El Primero" automatic chronograph calibre. Always one step ahead, ZENITH is writing a new chapter in its unique legacy by setting new standards of performance and inspired design. ZENITH is here to shape the future of Swiss watchmaking, accompanying those who dare to challenge time itself and reach for the stars.