ZENITH embarks on the latest destination for its immersive "A Star Through Time" traveling exhibition
20-01-2022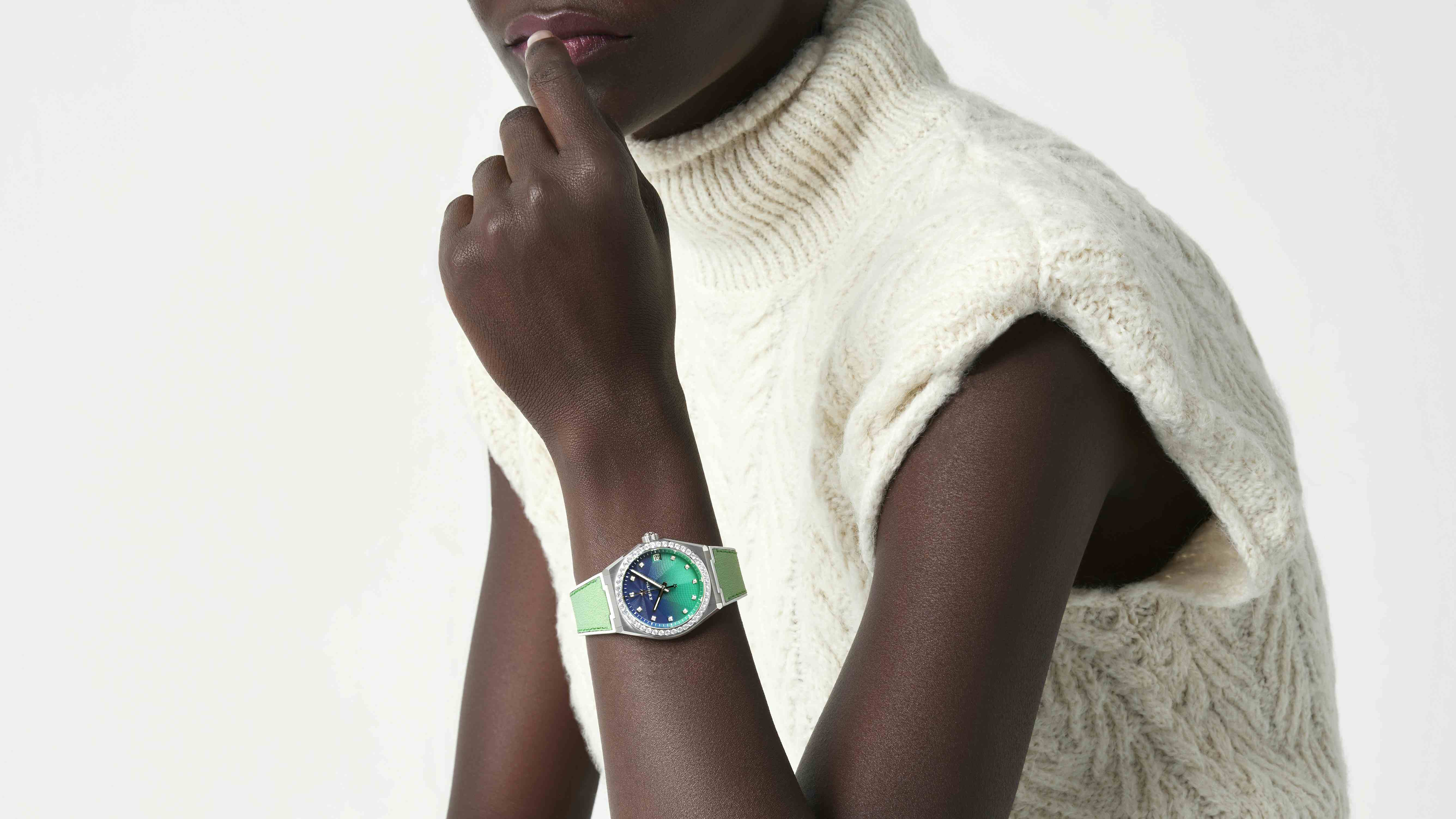 As a leader in building the future of Swiss watchmaking, ZENITH firmly believes that progress and innovation must be synonymous with sustainability and responsibility.
Nona Source, a start-up incubated by LVMH's DARE (Disrupt, Act & Risk to be an Entrepreneur) program, is the first online resale platform that re-values deadstock fabrics from the most exclusive luxury fashion Maisons, then gives them a second life by allowing creators to easily shop these materials and reuse existing resources. This sustainable approach is in perfect resonance with ZENITH's HORIZ-ON initiative, with an ever-growing number of projects and firm desire to develop ecologically conscious products and services without compromising on quality and desirability.
Working with Nona Source is exactly the kind of responsible, ecological yet also luxurious kind of innovation that we seek at the ZENITH Manufacture.
We are thrilled to begin this exciting new journey with ZENITH. We're very proud of the first results from our collaboration.
As the first part of this blossoming collaboration, ZENITH and Nona Source sought to introduce this new concept to one of the Manufacture's most versatile collections tailored exclusively for women and taking advantage of its quick strap-change system: the DEFY Midnight. To start, seven intricately handmade straps using different coloured and textured fabrics with rubber backings will be offered
These straps are just the beginning of what will become a new avenue for creativity, originality and sustainability at ZENITH. The Manufacture's customers can look forward to new fabrics provided by Nona Source to find their way to straps for the DEFY Midnight and other collections in the future. The possibilities are truly endless!