TIME TO REACH YOUR STAR: ZENITH 2020 KEYNOTE LAYS OUT THE PATH AHEAD
03/09/2020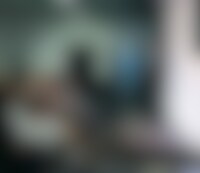 On the 3rd of September 2020 at the ZENITH Manufacture in Le Locle, CEO Julien Tornare shared his vision for the brand, introducing the "Time to Reach Your Star" philosophy.
TIME TO REACH YOUR STAR
ZENITH has always accompanied those who had big dreams and the determination to chase and fulfil them. "Time to Reach Your Star" has been ZENITH's creed ever since its foundation by Georges Favre-Jacot in 1865. To bring this philosophy to a global audience, ZENITH is embarking on a new visual advertising campaign that depicts men and women looking forward towards their objectives. No matter what the dream is, ZENITH stands with those who reach towards it.
DREAMHERS – A CELEBRATION OF WOMEN'S ACCOMPLISHMENTS 
ZENITH is launching a new global campaign, highlighting local inspirational and visionary women who have strived to reach their star and fulfil their dreams, no matter the adversity that stood in their way; the kind of women who live "Time to Reach your Star" to the fullest and best represent the spirit of DEFY Midnight, a decidedly 21st century  watch for women who live an active life to the fullest, always working towards making their dreams a reality: the "DreamHers".
ZENITH ICONS COLLECTION – A NEW ERA OF VINTAGE
To give a second life to historical ZENITH creations, ZENITH invites its customers to discover and shop a curated ZENITH ICONS collection of refurbished iconic vintage pieces from the comfort and convenience of a ZENITH boutique. Certified by the Manufacture, the watches are restored faithfully using original and historical parts, with complete traceability of their provenance.