AN ANIME-INSPIRED UNIQUE PIECE FOR A GREAT CAUSE: PHILLIPS AUCTIONS A ONE-OF-A-KIND ZENITH CHRONOMASTER REVIVAL LUPIN THE THIRD
2020-11-09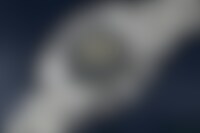 On Sunday 8th of November 2020 in Geneva, during Phillips' in Association with Bacs & Russo RETROSPECTIVE 2000-2020 auction held at La Réserve, the acclaimed auction house sold a one-off piece of the ZENITH CHRONOMASTER Revival Lupin the Third for the sum of CHF 189'000 (USD 210,016 / € 176,922).
The CHRONOMASTER Revival Lupin the Third is an accurate and faithful rendering of the watch depicted in the anime series of the same name. Based on the A384, the watch worn by the character Daisuke Jigen in Lupin the Third, it featured an unusual black dial with gilt printing. Its markers were smaller and apparently printed rather than applied, while the ZENITH logo's "Z" and "H" characters were darkened, possibly to avoid trademark infringements. This unique piece is the latest and rarest of the CHRONOMASTER watches inspired by the seminal anime series.
In 2019, ZENITH unveiled the CHRONOMASTER Revival Lupin the Third, a Japan-exclusive limited edition hailed as the first watch ever to be inspired by a manga and anime series. After last year's success, this year, ZENITH released the CHRONOMASTER Revival Lupin the Third – 2nd Edition, based on a second ZENITH chronograph depicted later in the anime series with a high-contrast "panda" dial, available worldwide.
The fact that a ZENITH El Primero was chosen to be featured in the acclaimed anime series is a testament to the worldwide impact the El Primero had when it was first released over 50 years ago. With the sale of this unique piece, ZENITH and Lupin the Third have come full circle: a ZENITH watch depicted in an anime from 1971, which was based on a real watch from 1969, and finally brought to life accurately in 2020.
For the second year, ZENITH is donating proceeds from the auction sale of a unique piece to Zoé4life, a registered Swiss non-profit organization, recognized as a public service utility whose mission is to support cancer research, provide financial support to affected families in need, support children during their treatments and raise awareness about childhood cancer.