DEFY EXTREME FELIPE PANTONE
BEYOND COLOURS & LIGHT
DEFY EXTREME
FELIPE PANTONE
Contemporary art in the service of innovative watchmaking. ZENITH and Felipe Pantone have come together again to give a new expression of time through light, colours and motion.

BEYOND LIGHT AND MOTION
The DEFY Extreme Felipe Pantone draws inspiration from the artist's acclaimed "Planned Iridescence" series, where bold colours are combined with metallic elements, as well as mathematically conceived shapes and shades to generate optical illusions that transcend the boundaries of the analogue and virtual worlds.
Everything is powered by the most cutting-edge chronograph calibre in production and the only one to offer a true 1/100th of a second measurement, the El Primero 21.
Lights. Chromatics. Animation.
The sapphire elements of the dial appear translucent and metallic. Turn it ever so slightly towards the light, and a spark of colours and geometric patterns emerge. Dynamic and metamorphic, the dial of the DEFY Extreme Felipe Pantone is unlike anything else that has ever been made in watchmaking.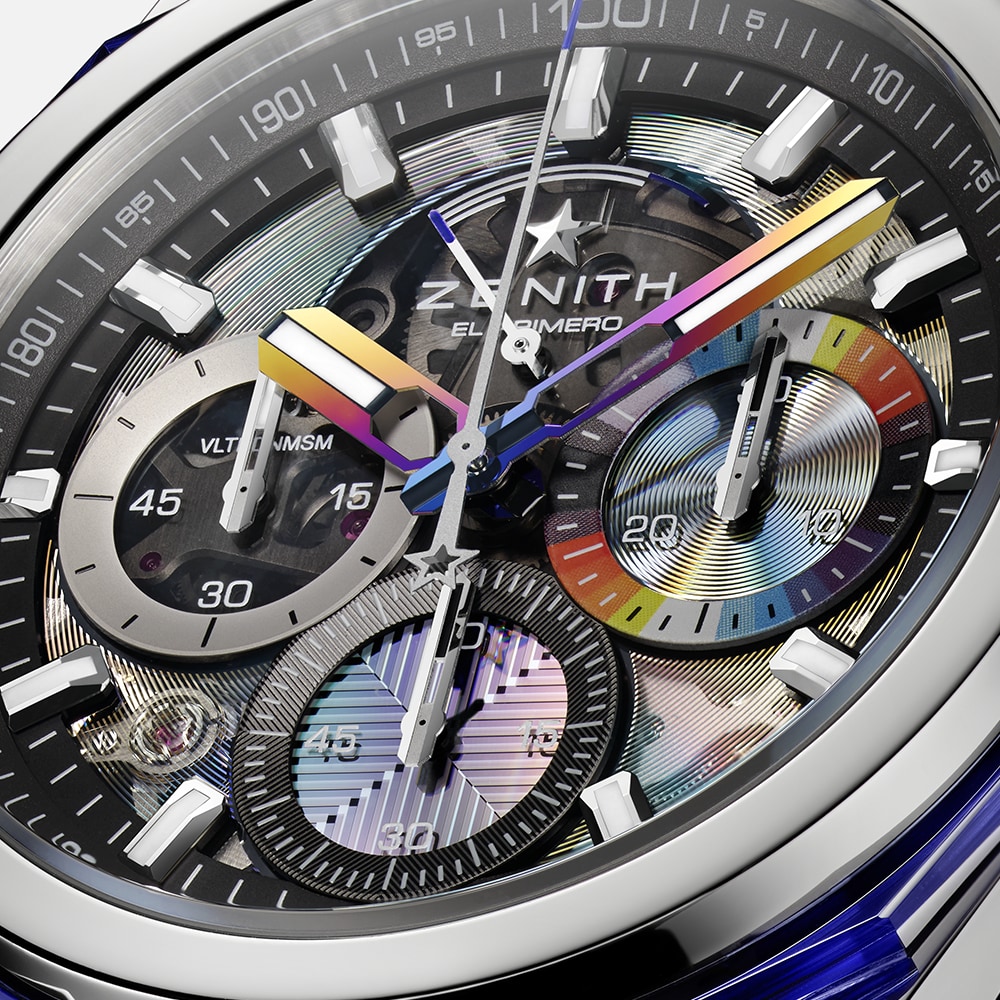 Planned Iridescence
The box is shaped like an art book, with a design by Pantone modelled after his "PLANNED IRIDESCENCE" series. It is adorned with the same iridescent effect as the watch's dial, though using an entirely different method. The finishing touch is a transparent plexiglass hardcover, making the box a striking centrepiece in its own right.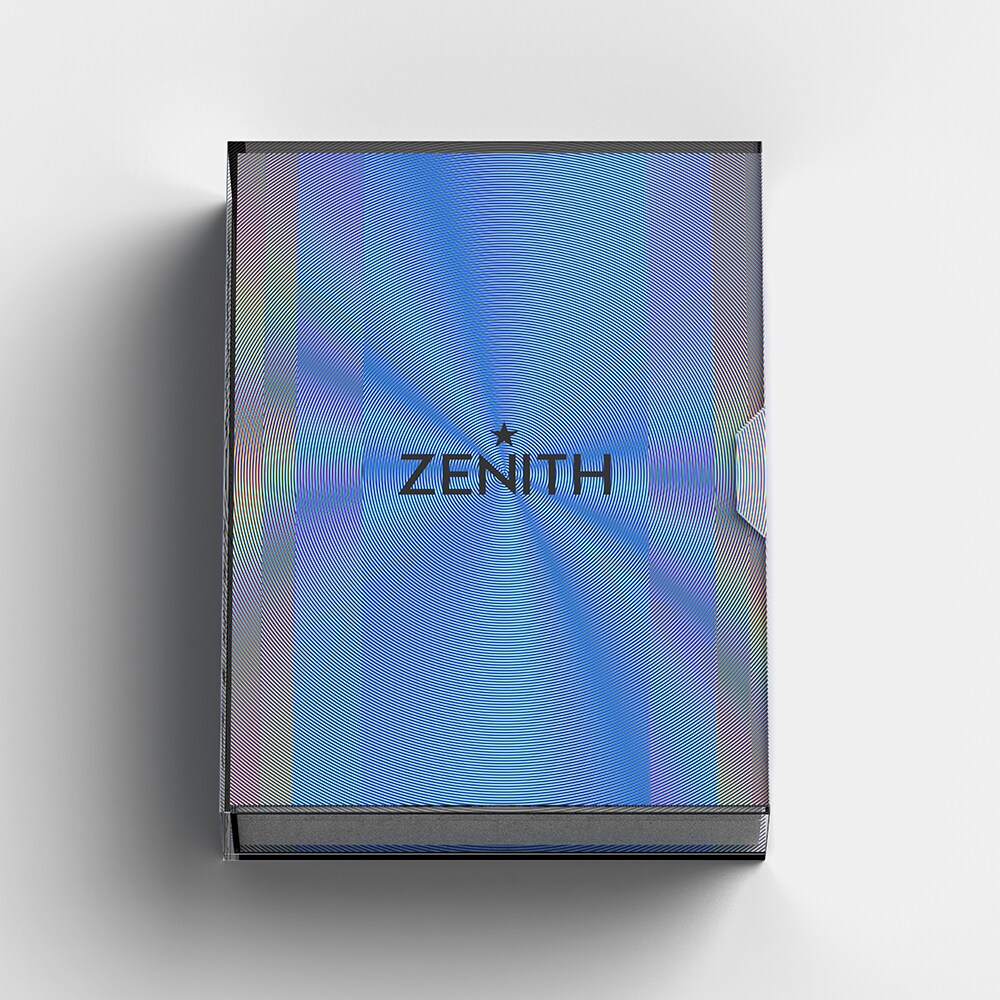 A COLLABORATION THAT KNOWS NO BOUNDS
Always conjuring new ways of expressing his unique vision that merges the digital and physical across different formats, Felipe Pantone pushed the ZENITH Manufacture to transfigure his artwork into a mechanical watch with the same exacting level of detail and optical play of light.
For ZENITH, this meant eagerly accepting the challenge and finding creative new solutions and innovations to reproduce the unique aesthetic of Felipe Pantone on a much smaller scale without losing any of the vibrance and optical magic that are trademarks of the artist's instantly recognizable body of work.