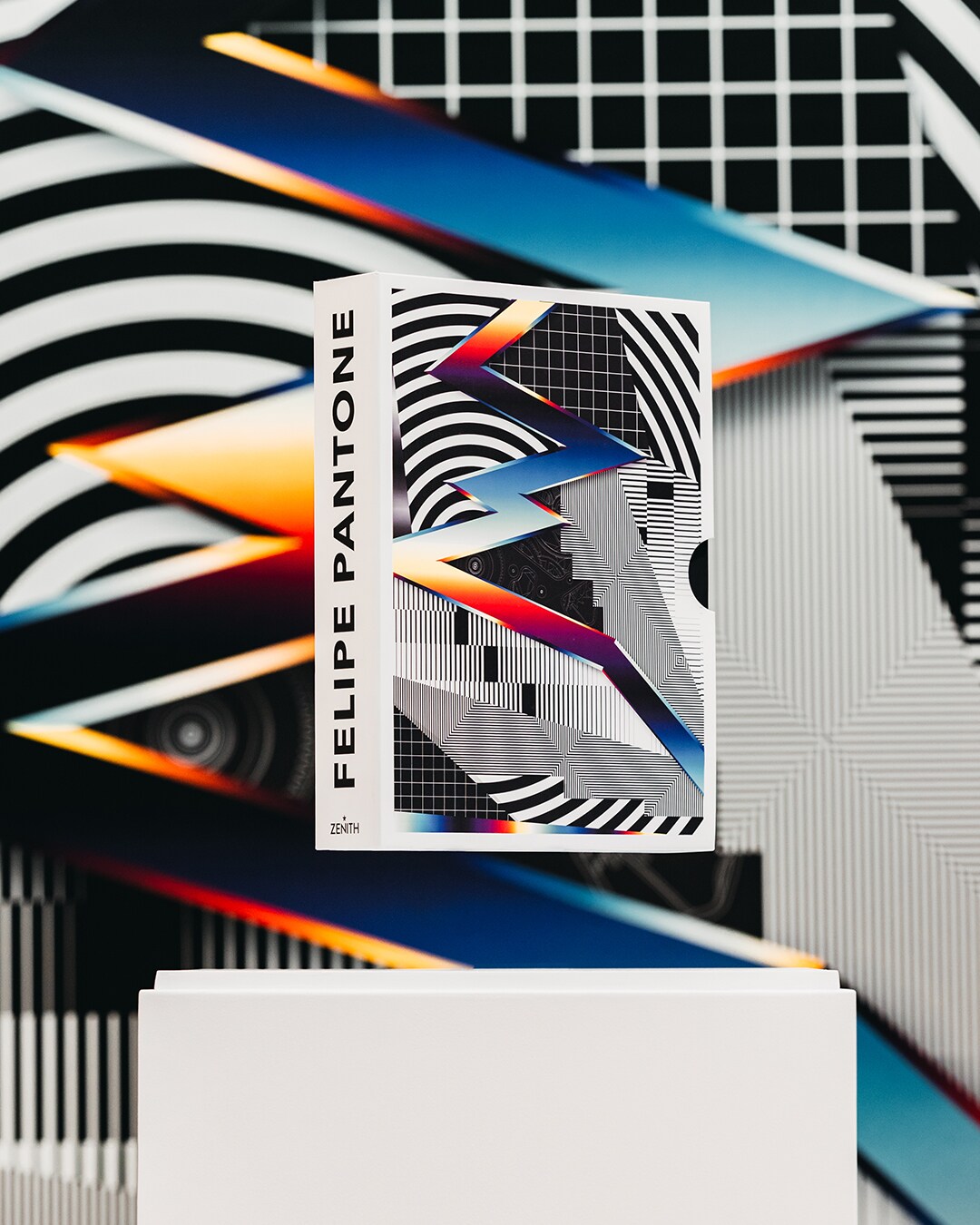 Taking on the form of an art book, the presentation box of the DEFY 21 Felipe Pantone features a print of the artwork created by Felipe Pantone exclusively for this ZENITH limited edition series.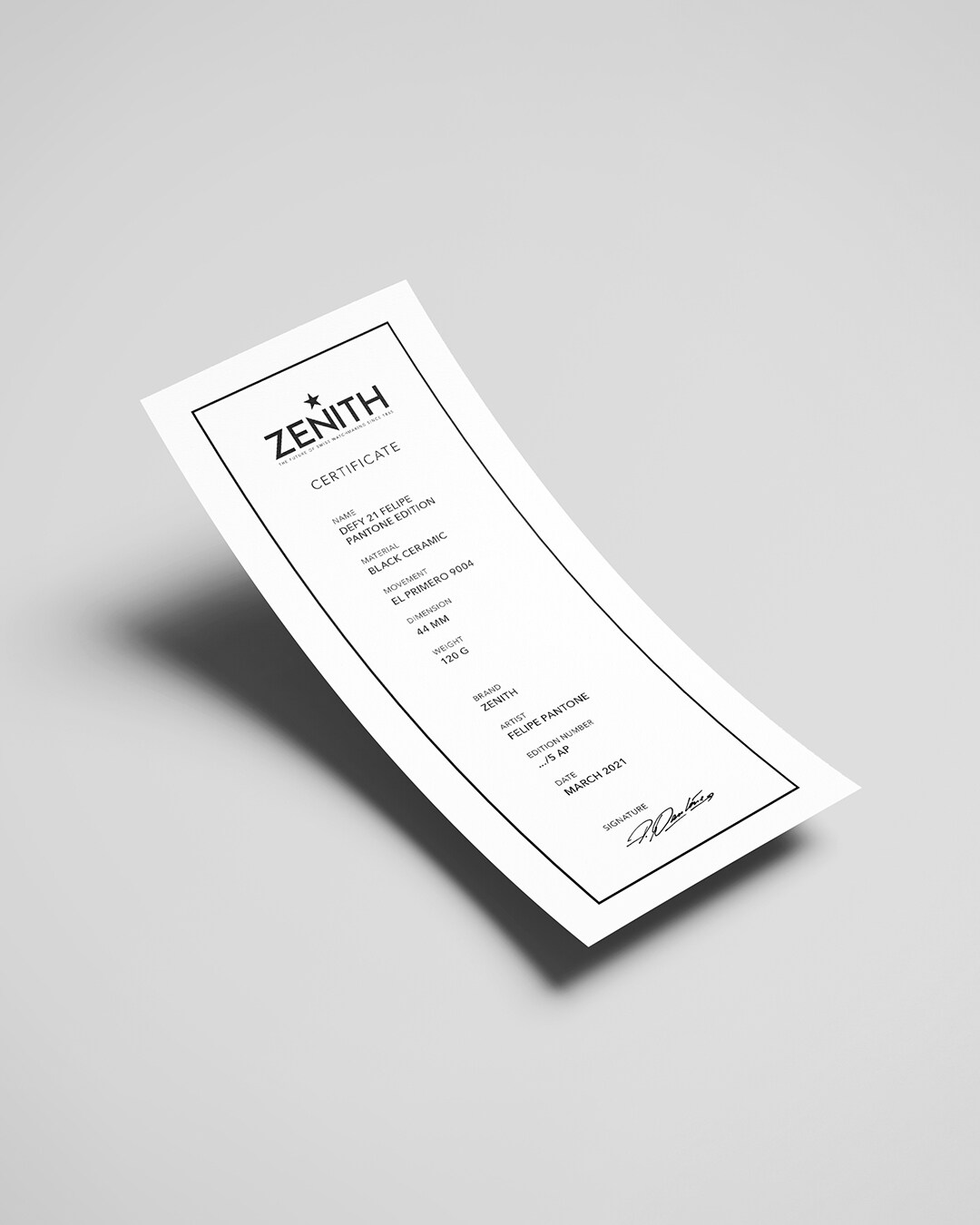 Each DEFY 21 Felipe Pantone will come with a certificate of authenticity, signed by the artist.
Signature Style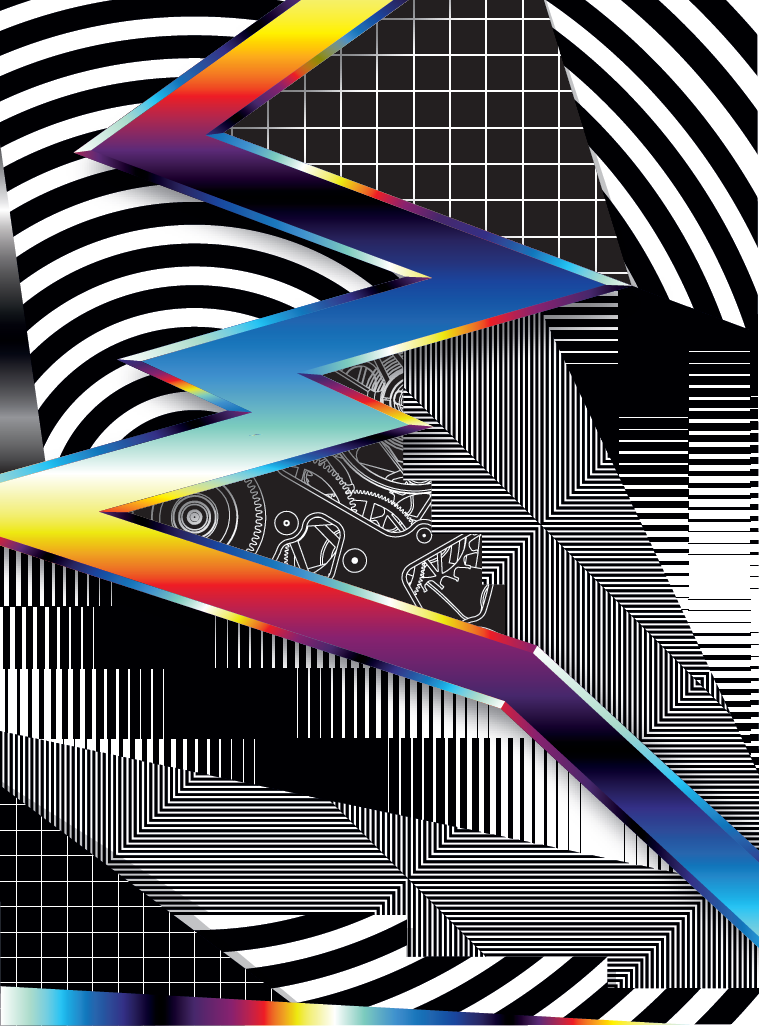 In his unmistakable signature style, Felipe Pantone incorporated elements of the El Primero calibre near the centre of an artwork created just for this watch series, appearing on the cover of the DEFY 21 Felipe Pantone's box with a signed certificate.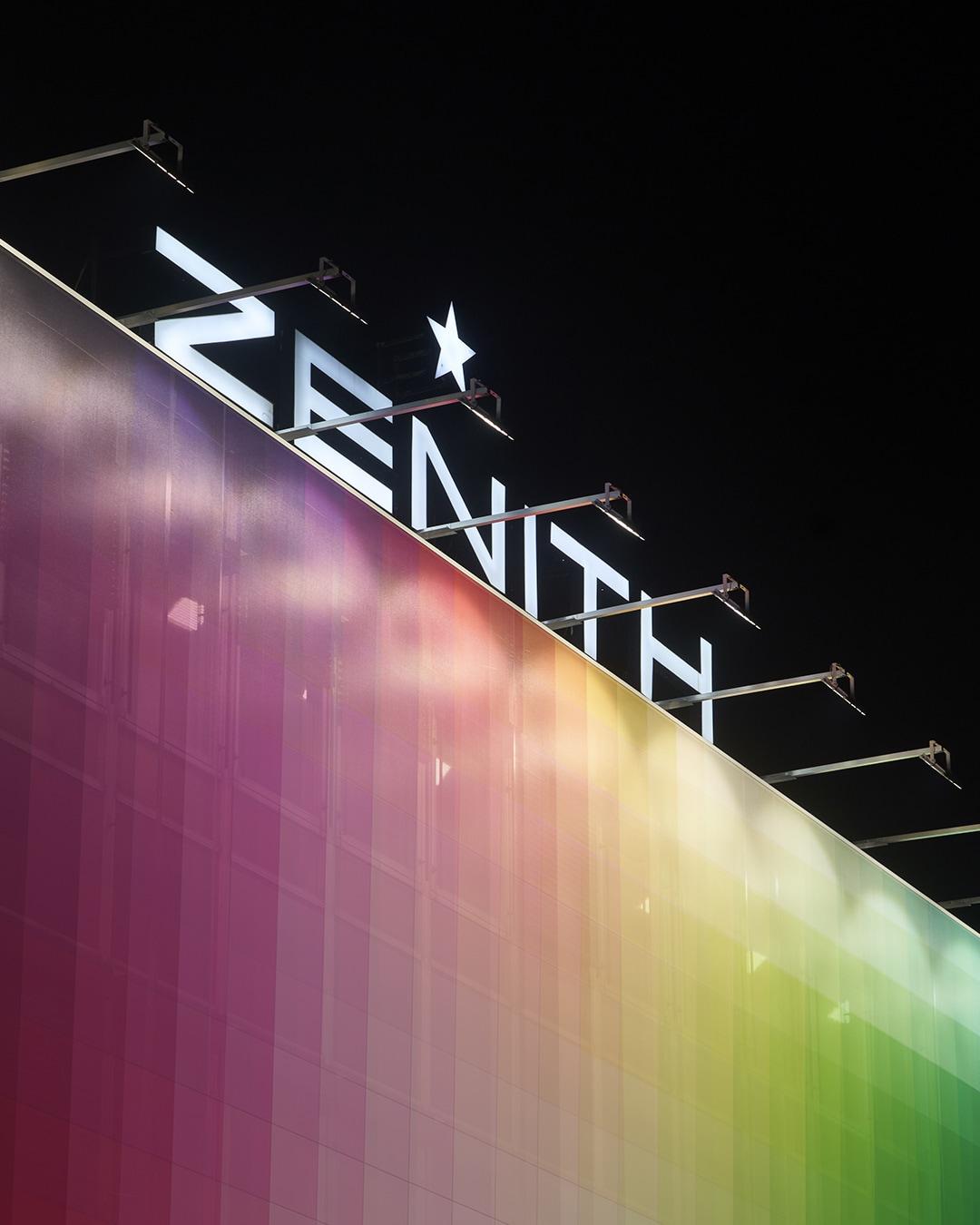 In 2020, ZENITH offered Felipe Pantone the façade of its main building in Le Locle as a canvas, marking the first time that a watch manufacture has collaborated with a contemporary artist in such a way.
Workshop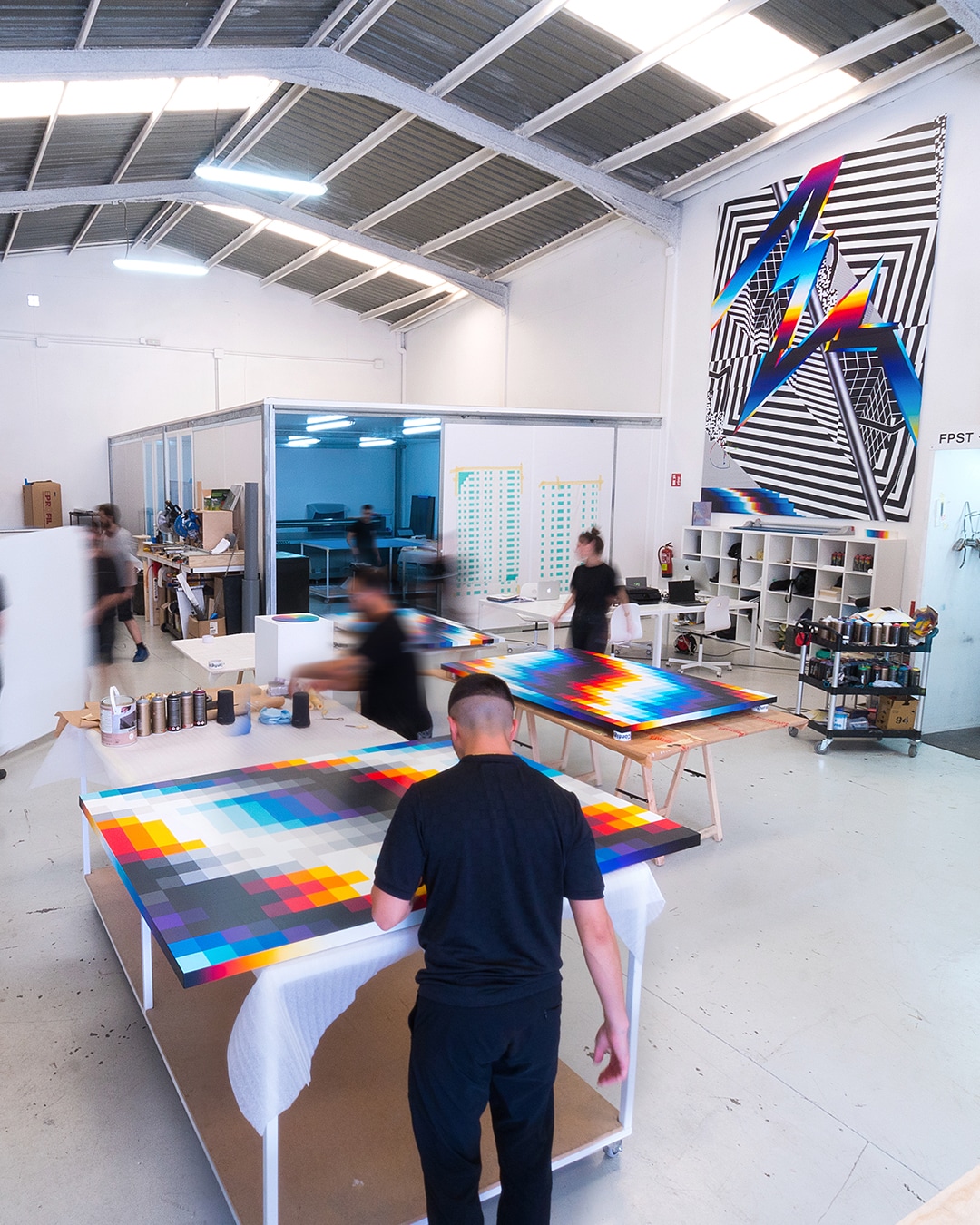 The artist's creative space. Felipe Pantone's atelier in Valencia, Spain is equipped with state-of-the-art tools and equipment to help materialize his imagination into tangible works of art.