CHROMATICS IN MOTION: ZENITH EXPLORES FREQUENCIES OF LIGHT AND MOVEMENT WITH THE DEFY 21 ULTRABLUE
23/03/2021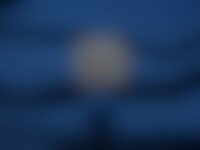 Never afraid to express its singular vision of watchmaking of the future, ZENITH continues to highlight the concept of high-frequency precision through striking creations in its 1/100th of a second chronograph, the DEFY 21. This translation of high oscillation frequencies into single regions of the visible light spectrum began with the DEFY 21 Ultraviolet in 2020, which features the world's first violet-coloured chronograph movement, standing out against the entirely muted case in matte sandblasted titanium.  Now, ZENITH applies the same striking effect in cool tones of deep indigo and electric blue in the DEFY 21 Ultrablue.
The colour blue holds a special place in ZENITH lore. It was the backdrop to the starry night sky from which the manufacture's founder Georges-Favre Jacot was inspired to name his award-winning calibre and eventually, his brand. In more recent times, it was one of the defining colours of the A386, one of the first watches to be equipped with the legendary El Primero automatic high-frequency chronograph calibre. It is also a colour that has been extensively explored by the Manufacture in its most intricate watches, becoming a mark of futuristic haute horlogerie by ZENITH.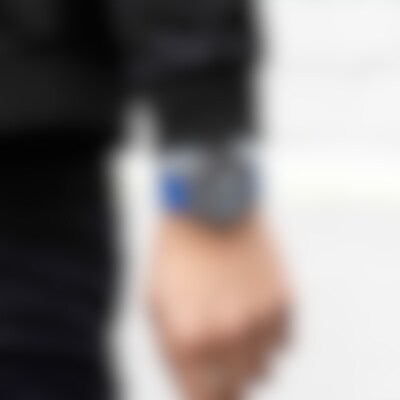 The partially open dial features slightly overlapping closed chronograph counters, finished in a grey tone matching the deep grey of the case with contrasting white markings for legibility. The vividly blue movement is accentuated by the DEFY 21's uniquely avant-garde movement conception and design with open and angular bridges. A white-tipped central 1/100th of a second chronograph hand makes a complete revolution above the dial in one second.
Allowing the blue bridges of the movement to truly stand out while providing a more striking contrast, the faceted 44mm titanium case of the DEFY is given an entirely matte sandblasted finish, bringing out its darker metallic nuances and absorbing much of the light that hits its surface. Complementing the tones of the open movement, the black rubber strap features a blue cordura-effect rubber insert with tone-matching stitching. The DEFY 21 Ultrablue will be available at ZENITH Boutiques around the world as well as its regional online boutiques from March 2021.