FUSEE TOURBILLON
DEFY FUSEE TOURBILLON
A modern and typically Zenith reinterpretation of the fusee & chain constant force mechanism, the DEFY Fusee Tourbillon is crafted in platinum and features a skeleton movement showing the tourbillon and fusee & chain mechanisms in a contemporary and spectacular manner.
Ref 40.9000.4805/75.R582
HK$853,900.00
Shop in store
FUSEE TOURBILLON
DEFY Fusee Tourbillon in a 44mm platinum case is a futuristic take on the fusee & chain constant force mechanism, combined with a tourbillon in a skeleton movement for consistent precision.
45

MM

Diameter
Item 1 of 4
MOVEMENT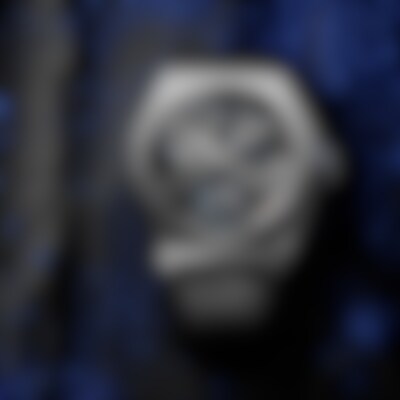 The "fusee and chain" system is a centuries-old mechanism that provides constant force transmission in a movement. It features miniature chain is coiled around a conical "fusee" and attached to the mainspring barrel. As the mainspring unwinds, more of the chain wraps around the barrel, coming off the wide conical bottom of the fusee.
The greater turning movement provided by the fusee compensates the weakening mainspring pull, keeping the torque and, consequently, the amplitude of the regulating organ constant throughout the duration of the mainspring's autonomy. By combining the fusee and chain mechanism with a tourbillon regulating organ, Zenith places precision at the forefront of its unique take on haute horlogerie, with a uniquely modernistic design language.
Packaging

Opt for an online-exclusive and more environmentally friendly packaging option

Extended warranty

Benefit from an additional 3rd year of warranty and complimentary first service

Concierge service

Shop with a personalized experience provided by our Concierge team